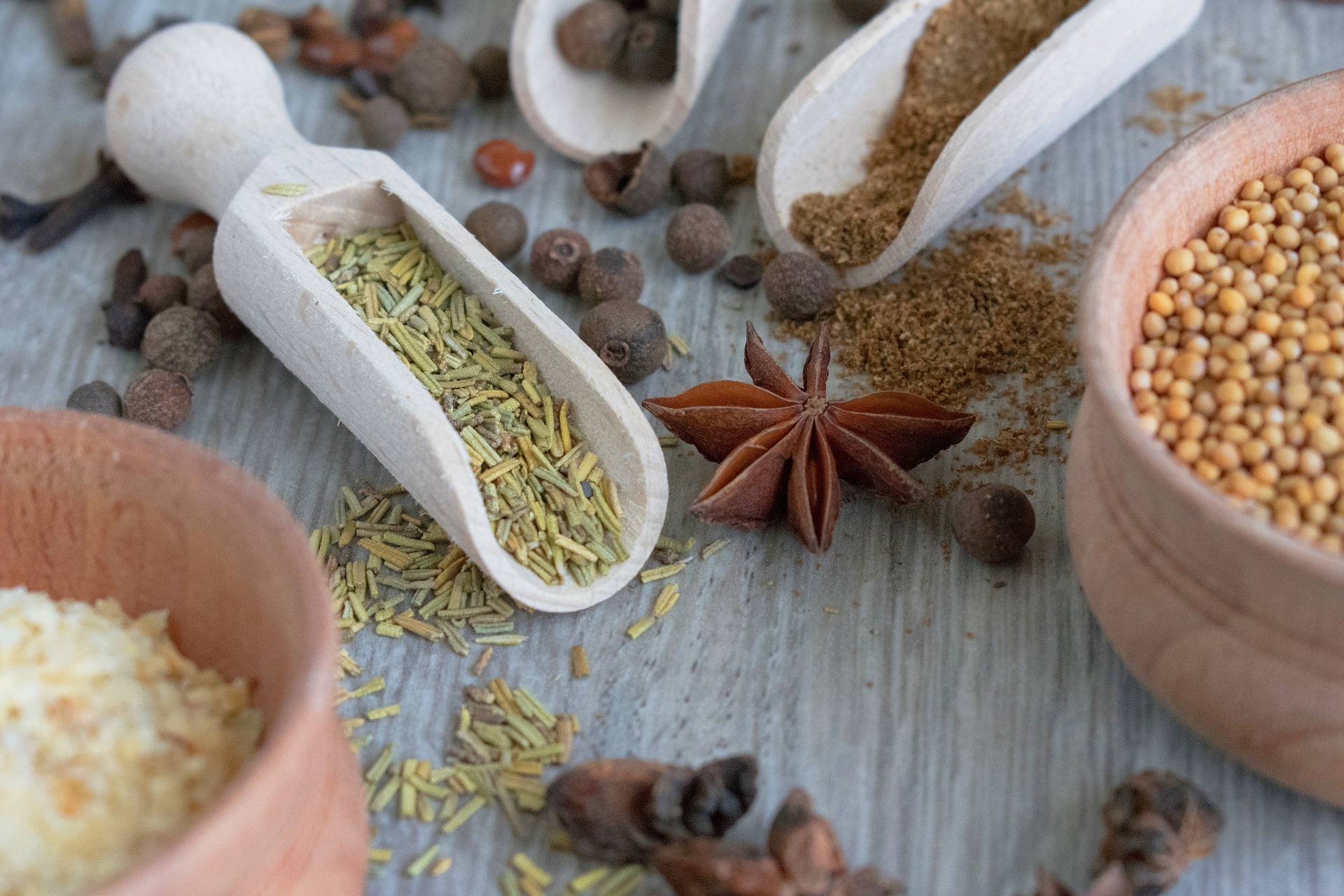 Wonder Spices for Hair Growth and Hair Care
How Effective Are Common Spices For Promoting Hair Growth?
If you are one among them who adore Rapunzel's hair and have ever wondered how to get that natural sheen and volume, keep reading because this article lets you get an elixir to healthy-looking hair with the commonly available, yet valuable spices from your kitchen cupboard! In addition to being essential ingredients for cooking different kinds of cuisines, common spices can also be used to prepare the easiest recipes for healthy and shiny hair.
Key Factors That Affect Hair Growth
Excessive hair fall, thinning of hair, split ends, dandruff, receding hairline, and so on are common hair concerns. For potential hair growth, it is ideal to depend on natural ingredients such as common spices that stimulate hair growth and does not possess any side effects unlike in commercial hair products available via over-the-counter stores. Hair growth depends on multiple factors such as one's age, hair type, hair health, etc. Statistics depict that the total number of hair follicles on our scalp is around 100,000 and they remain the same throughout our lifetime. However, not all hair follicles always produce hair strands. Certain hair follicles stop producing hair follicles and thereby leads to hair thinning or even balding. Hence it is important to ensure that these hair follicles produce new hair fibres. According to the American Academy of Dermatology, each hair strand lengthens about nearly 1/2 inch per month on average. This figure implies an overall of about 6 inches of hair growth in a year!
Phases Involved In Hair Growth
Each strand of hair grows when the matrix cells in the hair bulbs shed some structure when it reaches the upper hair follicles. This shed structure in addition to keratin proliferates and thereby forms the shaft of the hair. This shaft exits the surface of the skin on the scalp. A hair strand has its unique growth timeline and consists of the following three key phases:
Anagen: This is the primary and the most active phase involved in hair growth and can last anywhere between 2 and 8 years. Mostly, around 90%-95% of hair follicles on the scalp during this phase.
Catagen: The next phase involved in the transition phase and involves the hair stopping to grow. This commonly lasts from 4 to 6 weeks.
Telogen: This is the final or the resting phase of hair in which the hair falls out. This phase lasts for less than a period of 2 to 3 months. Mostly, around 5%-10% of hair follicles reach this phase. Around 100-150 hair fibres falling out a day is considered normal.
Factors That Affect Hair Growth And How Spices Can Contribute To Stop Excessive Hair Fall
Several factors can contribute to hair loss such as the following:
Genetics

Hormonal Imbalance

Poor Nutrition

Medications

Stress Levels

Other health conditions
Top Ways To Promote Hair Growth
Hair growth cannot be triggered overnight through consistent practices or proper hair care can result in positive outcomes. The following are top ways to ensure proper and healthy hair growth:
Spices can promote the health and length of your hair during the anagen phase. A balanced diet with adequate minerals and nutrients that solve the deficiency of omega-3 and omega-6 fatty acids, iron, Vitamin B5 or Biotin, Vitamin C and D, Zinc, etc can prevent hair thinning and improve hair growth significantly.
Essential oils like Rosemary and Peppermint can be used to stimulate the hair follicles. Use carrier oils such as Jojoba oil or Coconut oil to prevent hair damage. As protein is essential for its growth and protection, the intake of protein-rich foods including egg, fish, meat, vegetables, nuts, yogurt, milk, and so on can also promote hair growth.
Top Spices To Promote Hair Growth
Common spices can be used to promote hair growth and to enhance its natural sheen and volume. These culinary spices are as follows:
Black Cumin: Black Cumin or Cuminum cyminum is rich in omega-3 and 6 biomolecules that promote adequate blood circulation in the scalp, which leads to the arresting of hair fall and thereby improving hair growth. It also reduces dandruff significantly and hence the hair becomes healthy and voluminous.
How To Use: Boil some black cumin seeds in water, filter the liquid, and combine an egg yolk with the mixture. Applying the mixture all over your scalp. For effective results, this mixture can also be mixed with a rich blend of equal amounts of olive oil as a carrier oil.
Cinnamon: Cinnamon or Cinnamomum verum is very effective in boosting blood flow in the scalp and thereby supporting hair growth. This spice also keeps scalp infections away by reducing dandruff and itchiness, etc.
How To Use: Apply a mix of cinnamon powder, olive oil, and an egg to your scalp twice a week for effective results.
Black Pepper: Black Pepper or Piper nigrum is known to improve digestive functions and thereby enhance blood circulation. As a result, our body absorbs all necessary nutrients in adequate quantities, which then stimulates the proper growth of hair.
How To Use: Grind some black pepper into a smooth, fine powder and mix it well with olive oil. Store the mixture in a sealed container for 2 hours and then, use it as a hair mask. Apply it all over your hair and wash off with water after around 15 minutes to an hour.
Coriander: Coriander or Coriandrum sativum is considered the most effective spice used for improving hair health and in promoting hair growth by stimulating the hair follicles significantly.
How to Use: Include it in your food that can be used in both leaf and seed forms. Mixing good amounts of coriander seed powder to your hair oil and massaging your scalp with it can offer positive results, as well.
What Next? Get Your Bag Of Spices For That Miracle Sheen And Shine For Your Hair, Today!
Thottam Farm Fresh is a leading provider of culinary spices that aid in improved hair growth and can prevent hair fall, premature greying of hair, hair thinning, and other serious hair concerns. The use of common spices effectively will yield positive results in promoting hair growth. To know more about the best hair care practices to improve hair growth, call us on TFF customer service number – +91 96 33 27 00 11. and talk to our experts. You may browse the top natural spices from Thottam Farm Fresh.