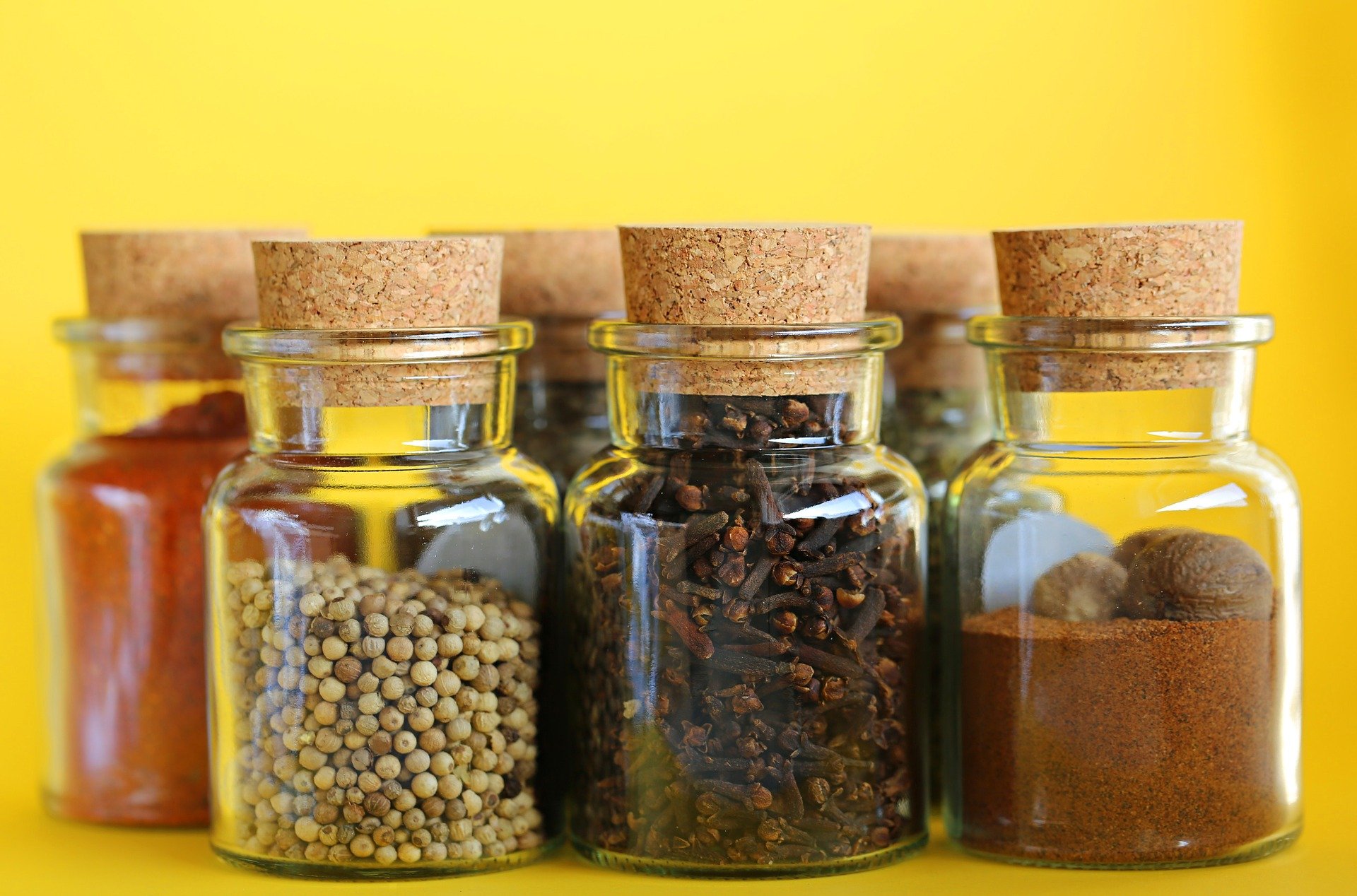 Do Spices Help In Boosting Immunity?
Healing Spices To Boost Your Immunity
Used by default in Indian cooking, spices have healing benefits such as in fighting with bacteria and thereby boost your immune system. In addition to its capability to spice up and brighten up sauces, salad dressings, and curries, spices have active ingredients in them that can keep diseases at bay and improve your immune system. For instance, turmeric has an active ingredient named curcumin that is known to effectively be used as a miracle drug in treating a stubborn cold or flu. Another crucial spice is the one that causes a fiery twist to all cuisines it is added to-the red chilly powder. Red chilly powder, also known as Lal Mirchi, in Hindi, contains an active ingredient named Capsaicin which is known to have strong control over obesity, diabetes, and metabolic syndrome.
Spices possess a wide spectrum of immunity-boosting properties that include anti-bacterial, anti-fungal, anti-microbial, anti-inflammatory, as well as anti-diabetic activity.  Celebrity nutritionists and Ayurvedic practitioners tend to advise on the potential benefits of including spices in their daily diet. The key reason for this being the capacity of spices in being storehouses of antioxidants, micronutrients, as well as minerals.  The power of spices to heal the body internally and ramp up the immune system to keep disease like the dreaded flu at bay makes them the most sought-after kitchen ingredient while preparing dishes!
Top Spices To Bolster Your Immunity Levels And Thereby Fight Infections And Diseases
Over-the-counter conventional flu treatment medication can inevitably invite side-effects that may ruin your energy levels, disrupt your sleep, and may even cause digestion issues. On the other hand, researches show that prolonged use of such medications may even cause liver damage. A solution to combating these seasonal snuffles is by boosting your immunity with pure spices. A kick of aroma and flavour to your everyday diet and an improved immunity boost is all you will ever need!
Let us walk through the major immunity-boosting spices, as below:
Pure Dried Ginger: Ginger has nutritional properties that boost immunity such as sesquiterpenes which are chemicals that have antibacterial properties that can help prevent nausea and also prevent cold viruses. Gingerols are other crucial components contained in pure dried ginger that prevents various cancers. Ginger's anti-inflammatory and anti-oxidative properties help in controlling the process of ageing, treating various degenerative disorders, and also to prevent risks of cardiovascular diseases.
How To Consume: Add a ginger root with 2 teaspoons of honey and juice from a lemon to 12 ounces of boiled water and have it lukewarm.
Cayenne Pepper: Belonging to the Capsicum family, chilli peppers, or Cayenne Pepper contains capsaicin that is known to suppress a neuropeptide which is involved in inflammatory processes called substance P. Additionally, cayenne pepper helps to improve digestive health by fighting gastrointestinal pathogens, ulcerations, and cancer. It also regulates appetite and digestive function. It is also an excellent source of beta carotene, which is a powerful antioxidant. Thus it is a staple for boosting your immunity and health due to its potent immune-boosting nutritional composition.
How To Consume: 5 grams of cayenne pepper has 44% of the daily recommended intake of vitamin A. This quantity can be added to a favourite dish to relish its potent benefits.
True Ceylon Cinnamon: Cinnamon is not only a fond ingredient of Starbucks latte and cinnamon roll lovers but also liked for its medicinal properties by many others. Cinnamon is known to fight inflammation and to ward off infections, as well as to heal damaged tissues. Ceylon Cinnamon contains large amounts of polyphenols and has anti-diabetic properties that also cut the risk of cardiovascular diseases.
How To Consume: Add some honey and cinnamon powder to your favourite tea, black or green, and relish the cup of good taste and immunity-build.
Mirchi Powder: Red chilli powder or Lal Mirchi, as it is known in Hindi, contains a component called Capsaicin that is known to aid in controlling metabolic syndrome, obesity, and diabetes. The capsaicin increases the body's metabolism rate that directly burns down calories. Moreover, the "lal mirchis" are jam-packed with Vitamin C that helps in supporting the immune system and combat chronic diseases. Additionally, there are powerful and rich antioxidants in red chilli that clears blockages in blood vessels and arteries and are hence good for heart health.
How To Consume: Drizzle Lal Mirchi powder into your curries while you cook them. In addition to adding a fiery twist, it tends to improve the dish's overall taste, as well.
Turmeric powder: Turmeric aids in making our immunity stronger, the main life-saving ingredient in turmeric is about 3-5 % of Curcumin; a phyto-derivative, which contains healing properties. The anti-inflammatory, antiseptic and anti-bacterial properties contained turmeric helps the body naturally cleanse the respiratory tract and help in preventing flu.
How To Consume:  Turmeric is seen in an integral spice box and also in every grandmother's home remedy cabinet. Turmeric can be used as root and in the dried powdered state for cooking in dishes prepared every day. Even a pinch in milk before going to sleep is known to improve metabolism and health.
Get Your Immunity Boosters Today!
India is known for its affair with spices! Indian spices go beyond just adding taste to the dishes prepared. They help in boosting immunity levels From the winter spice named clove to black pepper and cinnamon, Indian spices are rich in antioxidants and immunity-boosting abilities that can protect you from bacteria, viruses, and other harmful disease-causing germs.
Thottam Farm Fresh is the most sought-after brand in sourcing the nation's high-quality spices and is known for its pureness in every aspect! Call us TFF customer service number – +91 96 33 27 00 11. or get your pack of the finest Indian spices right away at care@thottamfarmfresh.com. With Thottam Farm Fresh spices, let food be your medicine for your body and soul!