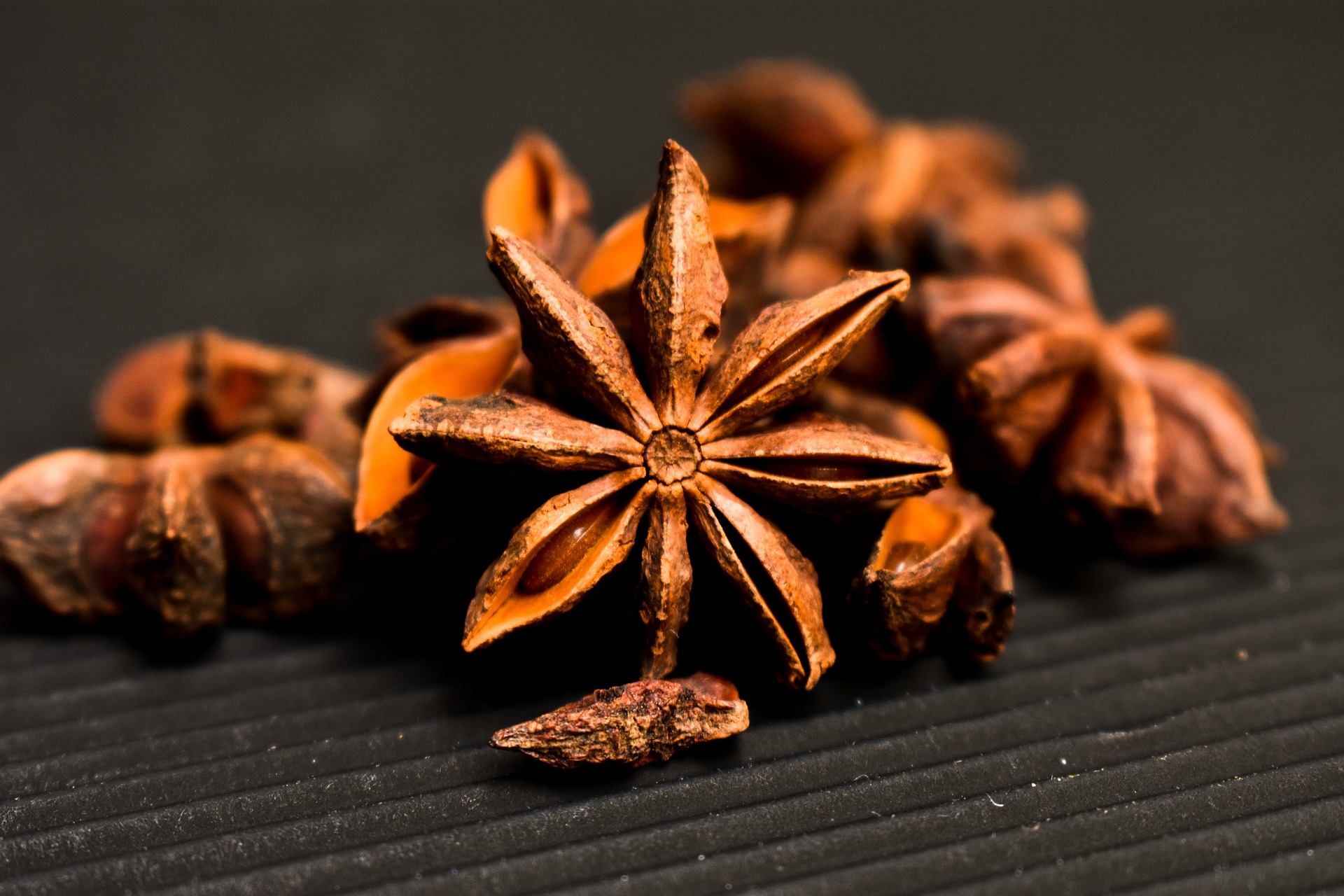 What is Star Anise and How is it Used?
Star anise is the seed in the form of a pod from the fruit of the Illicium verum plant, a shrub that is native to Southwest China. The star anise pod is in the shape of a star which gives it its name. It has an average of eight points which each point contains a single seed that is as small as a dot. Both the pods and the seeds of star anise are used in cooking styles around the world. The trademark sweet, anise flavor arises from both the seeds and pods of the plant. Star anise is marketed and sold whole and ground. When you buy star anise online or offline make sure that it is of the highest quality available.
The spice comes from the tiny pink flowers which are harvested and dried just before ripening and then being made ready for consumption. Star anise requires specific agro-climatic conditions which have limited its production in several regions. Ideally, it is best suitable for well moisturized and shade retentive conditions. As the plant matures and grows into trees its fruit grows from 0.3 to 0.6 m. The seeds of star anise grow best at a temperature varying between 18°C to 20°C. The seeds must be sown in pots placed within a greenhouse or directly outside the field if the climate conditions are suitable for its optimal growth. When you buy star anise online or offline make sure that the spice is grown in appropriate conditions best suited for its growth.
Star anise is most commonly used in Asian cooking styles. It is thoroughly integrated into most dishes due to its amazing versatility and flavor. Star anise is considered one of the most important ingredients in China and is part of the Chinese five-spice group. Along with fennel, cinnamon, cloves, and Szechuan peppercorns, star anise is used to season and flavor everything from roast chicken to spiced nuts. When you buy star anise online or from your local store make sure that you purchase it in the preferred form most suitable to your daily use.
Star anise has a pleasing and fragrant aroma while comprising a sweet and licorice-like flavor. Star anise's flavor profile is similar to that of cinnamon or cloves and can be used sporadically wherever the other spices are also incorporated into. Star anise can be used in flavored coffees and other beverages similar to cloves and cinnamon. Just like cinnamon and cloves, star anise pairs exceptionally with meat-based items such as fried pork and roasted duck, so don't hesitate to sprinkle some star anise into the mix when preparing meat-based items in your kitchen.
Although star anise is mainly used in Chinese cuisine it is also essential to other cultures. Star anise is a key ingredient in preparing Vietnamese pho, Indian biryani, flavored chai recipes, and garam masala. In the United States and in Europe it is used as a flavoring spice for making cookies, pies, jams, dips, pickles, etc. A whole pod of star anise can be simmered and then added to broths, beverages, marinades, and soups to add extra depth of flavor to the dish. When you buy star anise online or offline make sure to peel and remove it before serving as it can't be eaten whole.
Star anise is also known as a versatile spice as it is used in several commercial products that specialize in cosmetics. Star anise is infused into cosmetic goods such as perfumes, soaps, toothpaste, and skin creams for its unique fragrance and health benefits. The use of star anise has been shown to reduce the appearance of wrinkles and fine lines. It has also been used to provide relief from damaged skin and acne scars. Star anise contains a compound called anethole which is extremely effective in detoxifying the skin. Star anise also contains tannins which help tone the skin by strengthening the muscles' fitness and as a result prevents sagging of the skin. Star anise also when applied overnight penetrates the tissues and softens wrinkles on your skin over time. It is therefore not surprising to learn that large-scale corporations and international brands incorporate the use of star anise in their cosmetic products. Make sure to look for high-quality star anise yield when you buy star anise online or offline.
Star anise is known as the wonder spice due to its amazing versatility, trademark flavor, pleasant odor, and excellent health benefits. It is a lesser-known fact that star anise contains several health benefits that are essential to keep your body active and protect it from common and chronic diseases. Star anise contains several nutrients such as flavonoids, polyphenolic, and other powerful bioactive compounds making it an excellent source of protection against diseases. In fact, it has been used by Chinese and Ayurvedic doctors for centuries. Star anise contains nutrients such as fiber, calcium, potassium, copper, protein, iron, manganese, etc which are nutrients essential for the body. Studies have suggested that star anise and their compounds possess antimicrobial properties that prevent infections and inhibit the growth of fungi and bacteria. When you buy star anise online or offline make sure to incorporate it onto an item that you prepare in your daily diet.