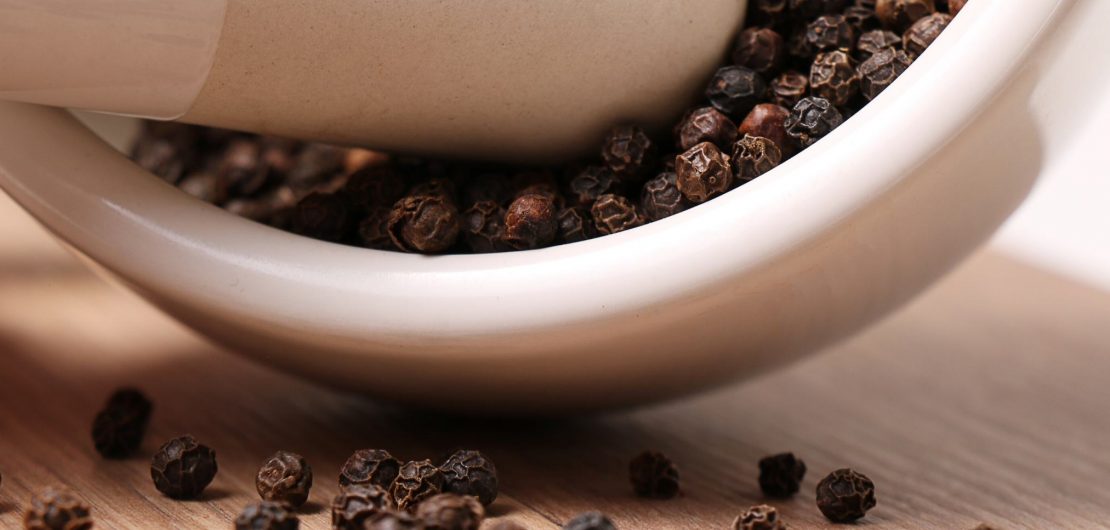 What are the Benefits of Black Pepper for Skin?
The wonder spice called black pepper, otherwise known as Kali Mirch in Hindi is not just a wonder spice that gives the flavor and authentic taste to cuisines but also does wonders to your skin.
Known for their savory and spicy flavor, black pepper is commonly used to prepare flavorsome cuisines and has also bottom-line support by science that marks the vital use of black pepper in traditional medicine as well due to its anti-bacterial and anti-inflammatory properties. But less do the community know that black pepper does come in handy even outside their kitchen. Wondering where? Well… On your beauty table!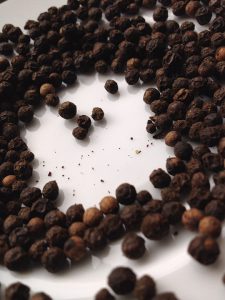 Why Should You Consider Black pepper To Solve Issues That Affect The Skin
The tiny-shaped spice called Kali Mirch is not only used to fill up the pepper shakers on your dining table. It is overwhelming to know that black pepper also helps you solve many skin issues that are a result of environmental conditions, stress from work and life, daily food habits, pollution, and so on. These factors affect your skin and refrain from remaining glowing anymore. Black pepper can help you regain your glowing skin.
How Can The Rich Contents In Black Pepper Work Wonders On Your Skin
This small black spice is no wonder called the king of spices for its amazingly rich constituents such as vitamins C and K, dietary fiber, and essential nutrients such as magnesium, iron, and potassium. Additionally, black pepper is renowned for its anti-bacterial, anti-inflammatory as well as antioxidant-rich properties. These properties of black pepper make your skin glow from inside-out.
High-quality Black pepper is made from the unripe fruit plucked off during the black pepper harvest period as it reaches maturity from the Piper nigrum plant. Steam distillation of black pepper can form an essential oil which is a great remedy with a multitude of beauty benefits. Beauty hacks with black pepper include acne treatment, fighting various signs of aging, exfoliation purposes, and many more.
From Aromatherapy To Exfoliation, Black Pepper Has It Covered
It is not a new fact that aromatherapy helps ease aching muscles, solve digestive issues, and also help in relieving inflammatory arthritis. Black pepper essential oil made from the steam distillation of black pepper is effective in aromatherapy.
Exfoliation claims to be the cheapest form of beauty therapy with black pepper as some beauty care articles and studies state. Curing dark spots and pigmentation are other beauty benefits that make black pepper steal the show.
Many beauty skincare articles and recipes also praise black pepper saying that its topical application also helps to lighten fine lines and wrinkles and give you a youthful complexion.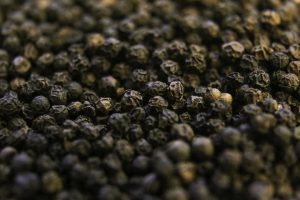 With so many benefits on your skin, black pepper is not just any average spice you get to clap your eyes on in the market.
Amazing Benefits Of Kali Mirch For Your Skin
Black pepper can secretly sneak out of your tasty dish to your beauty routine. Many just tend to forsake this 'King Of Spices' after leaving their kitchen cabinet. But science has backed black pepper for its use in making you look beautiful too.
Black pepper, when combined with other ingredients such as turmeric, yogurt, etc, can get your skin to look younger and fresh.
Let us find out what the science-backed benefits of black pepper for your skin are:
1. Getting Rid Of Pimples/ Acne
Black pepper has antibacterial and anti-inflammatory characteristics that make it an effective cure for pimples and acne. The recipe here to use black pepper to get rid of acne has been used for decades and can be considered a remedy from grandmother's treasure trove!
Recipe: Mix some black pepper with water, rose water, and yogurt, and applying it topically on the infected area of your face will relieve the burning sensation other than applying it plainly with water alone.

2.Preventing Premature Wrinkles
The antioxidant properties in black pepper help in fighting free radicals that cause wrinkles.
Recipe: Mix honey or turmeric with pure black pepper along with water and make it into a fine paste. Applying this paste twice a day will help in curing premature wrinkles.
3.An Exfoliating Scrub For Rough Skin
The granules present in coarse black pepper makes it a great exfoliant agent. In addition to cleansing and removing dead skin cells, black pepper stimulates blood circulation as well as lymphatic flow.
Recipe: Using coarse black pepper with salt and yogurt and there you have an exfoliating scrub that can be a magical cure for your exfoliation routine. This exfoliating scrub, when applied on rough elbows, knees, and feet, gets your skin to be smoother.
4. As A Moisturizing Scrub
Black pepper is used in certain commercial products such as the Molton Brown Re-Charge Black Pepper Body scrub. This shows how effective black pepper's coarse nature is and therefore how it helps in preparing a moisturizing scrub.
Recipe: Replace the yogurt with almond oil or olive oil and mix it with black pepper, the mixture forms an effective moisturizing scrub with a warm sensation on the area where it gets applie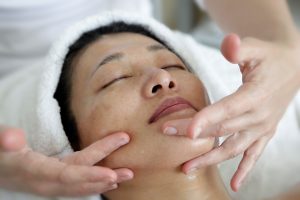 5. Effective For Vitiligo
Vitiligo is a disease that results in some parts of the skin losing its normal pigmentation and turning white in color. According to certain researches, it is stated that the piperine component contained in black pepper stimulates repigmentation of the skin.
Recipe: Black pepper essential oil is effective in treating Vitiligo as per some research.
Note that black pepper is not advised to be used plainly. It is effective when it is combined with other ingredients like oil, yogurt, water, and so on. Some recipes are shared along with this article. For naturally glowing skin, basic CTM (Cleansing, Toning, and Moisturizing) are required along with a balanced diet.
To buy pure black pepper, visit www.thottamfarmfresh.com or email us at care@thottamfarmfresh.com to get your pack of the finest Kali Mirch.