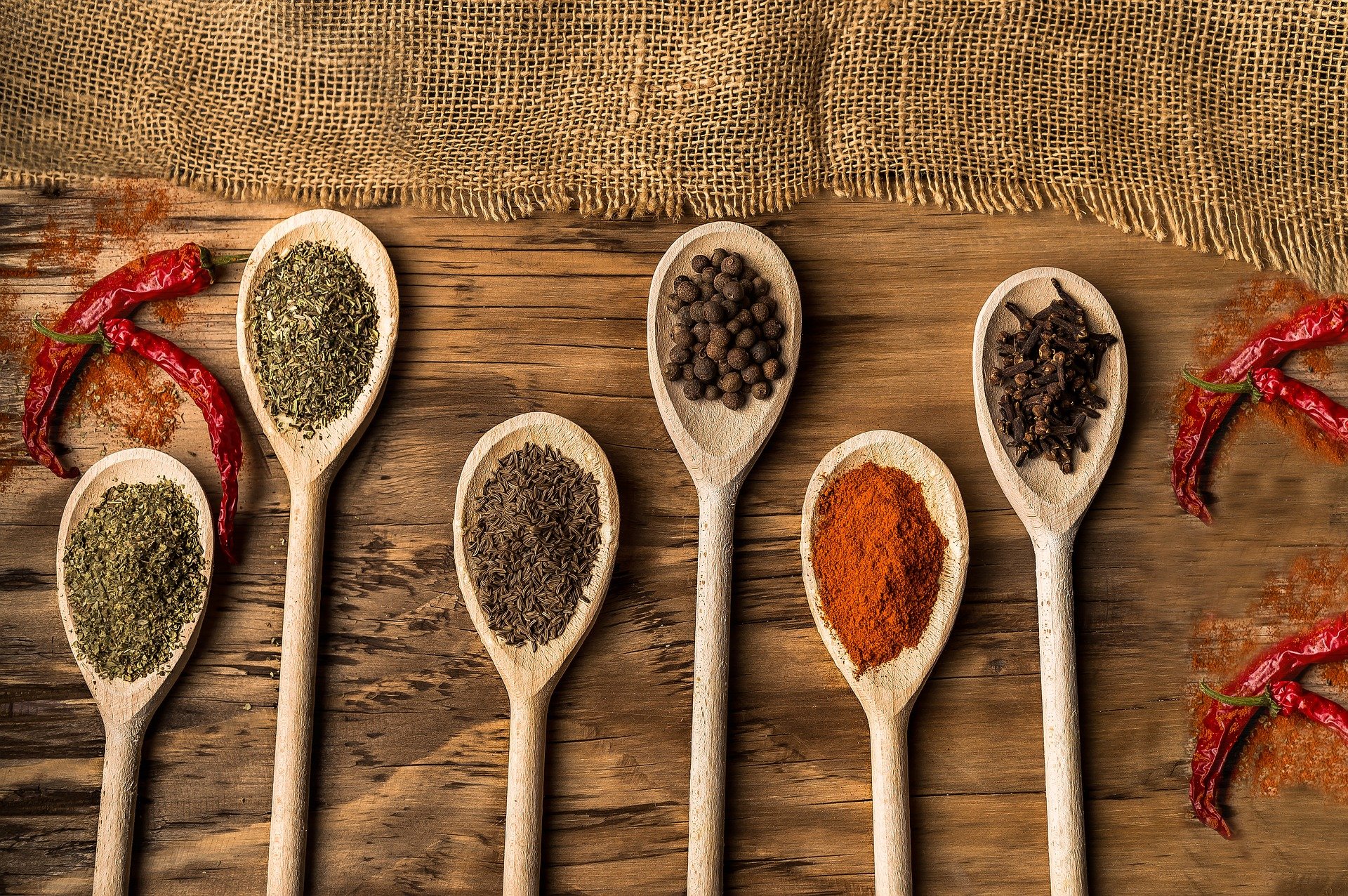 Top 5 spices to help you fight the Flu
How Do Spices Help You Fight The Flu?
With the attack of germs, bacteria, and viruses, it is the need of the hour to gain immunity against these with natural remedies other than relying on medication every single time. Due to the rapid change in seasons and other factors, our body is more prone to the common flu and the solution is boosting your immunity through natural ingredients such as spices in your daily diet. Spices are those immunity-boosting ingredients that will prevent the risks and side-effects related to those with over-the-counter flu treatments. Spices have been renowned for their immunity-boosting properties such as anti-viral, anti-fungal, and anti-inflammatory characteristics amongst other superfoods!
Top Wonder Spices That Help You Get Rid Of Flu This Season
Depending on your kitchen spice cabinet for your wonder drugs to fight flu is the key to the safest technique than depending on other oral medication. Let us walk you through the potential super spices which are the top immunity hitters in the botanical world of powerful spices.
Turmeric: Super Spice With Anti-Viral Properties
Turmeric, also known as 'Haldi' in Hindi, contains potential amounts of curcumin that is a strong flu fighter. From treating sore throats and flu symptoms, the anti-bacterial, anti-fungal, and anti-viral properties in turmeric help in stimulating the immune system. Turmeric helps in treating the inflammatory enzymes caused due to infection or flu symptoms and helps in purifying blood. With a daily intake of natural oils that contain at least 3 percent, turmeric is a wonder spice that helps you to fight the flu!
Cumin Seeds: Vitamins And Nutrients To Boost Your Immunity Levels
Holiday indulgence and lack of physical activity in addition to lethargic intake of immunity-boosting food lead to high chances of flu attacks. Studies have shown that Jeera (Cumin)/ Ajwain (omam) consumption regularly helps to keep our body temperature in sync with the changing seasons in fighting flu and other cold symptoms. Cumin seeds are a perfect home remedy for treating flu and its combination of anti-inflammatory, anti-fungal, and anti-bacterial properties in addition to potential nutrients like Vitamin A and C, as well as iron content, helps in strengthening your immunity thereby making you more immune to flu symptoms and fighting infections or viruses. Thus, cumin seeds or Ajwain helps in warding off flu or cold and nasal blockage symptoms easily. It also helps in significantly tackling pressing respiratory concerns and ailments concerning potential myriad flues.
Dried Ginger: Fight Flu With Ginger Tea
Being used as a folk remedy for many decades, ginger contains a key bioactive compound called gingerol which can lower the attack of potential infections in our system. It helps in reducing nausea, soreness, or muscle pain and also in combating common cold and flu symptoms. A mixture of ginger with other essential spices added to any cuisine is like the perfect appetite-whopping guacamole as it is known to provide a multitude of health benefits including boosting your immunity. A handful of fresh ginger slices in water for 3 minutes with honey and lemon to the mixture is your very own homemade ginger tea that is an elixir to fight flu and cold symptoms.
Black Pepper: Alleviate Flu And Cough
From preventing chest congestion and respiratory infections to naturally boosting immunity capabilities, black pepper is a super spice that contains Vitamin C in large amounts and possesses anti-microbial properties that help you keep a check on flu. Since black pepper is replete with antibacterial and anti-inflammatory properties, it is known to alleviate chest congestion and de-clog the nose. The ability of black pepper to rev up your immunity naturally can be mixed with honey and consumed as a trusted tonic that acts as a natural cough suppressant, as well.
Cinnamon: Fight Inflammation And Cure Flu
Made from the inner bark of the Cinnamomum tree, crushed cinnamon is used to fight inflammation and ward off infections like the flu, and also to heal damaged tissues. It contains large amounts of polyphenol and helps in increasing the flow of blood and oxygen to the digestive tract, thereby improving your body's ability to digest proteins and fat. Cinnamon is a powerful antioxidant and can lower cholesterol, triglycerides, and glucose levels. Cinnamon also contains a component called eugenol that possesses significant antiseptic, anti-inflammatory, and anesthetic characteristics. Cinnamon is a great source of vital minerals such as manganese, iron, potassium, magnesium, zinc, and calcium, and also certain necessary vitamins like niacin, pantothenic acid, vitamin A, and pyridoxine, that help in alleviating flu conditions and improving the body's immunity levels.
Cloves
Known as the winter spice, cloves are organic expectorants that help in breaking up phlegm in the throat and esophagus and thereby helps in preventing respiratory tract infections. Known for their antiseptic, anti-inflammatory, rubefacient (warming & soothing), and antioxidant properties, cloves are also used in teas help in fighting flu as they contain large amounts of vitamin C, Vitamin K, Vitamin B6, B1, Vitamin A, good levels of beta carotene, as well as riboflavin. Additionally, cloves are used as full buds or in powdered form while cooking, and on the other hand, clove oil is used in aromatherapy.
How Spices Help You Stay Safe During Winter By Fighting Flu?
Spices are laden with immunity boosters that help you keep infections at bay. Adding spices like cinnamon and black pepper while adding a dash of turmeric to your lukewarm milk, and sprinkling some good amount of cumin seeds or Ajwain in your cuisines can rev up your immunity levels and save you from Flu. Getting a hold of pure and natural spices is key and you can rely on the leading spices provider in the country – Thottam Farm Fresh is the most sought-after spice provider that helps you bag India's best-quality spices that you can add to your daily diet. Browse our wide array of spices on Thottam Farm Fresh or feel free to drop us a call at TFF customer service number – +91 96 33 27 00 11 to bag your pouch of natural and organic spices and condiments today!