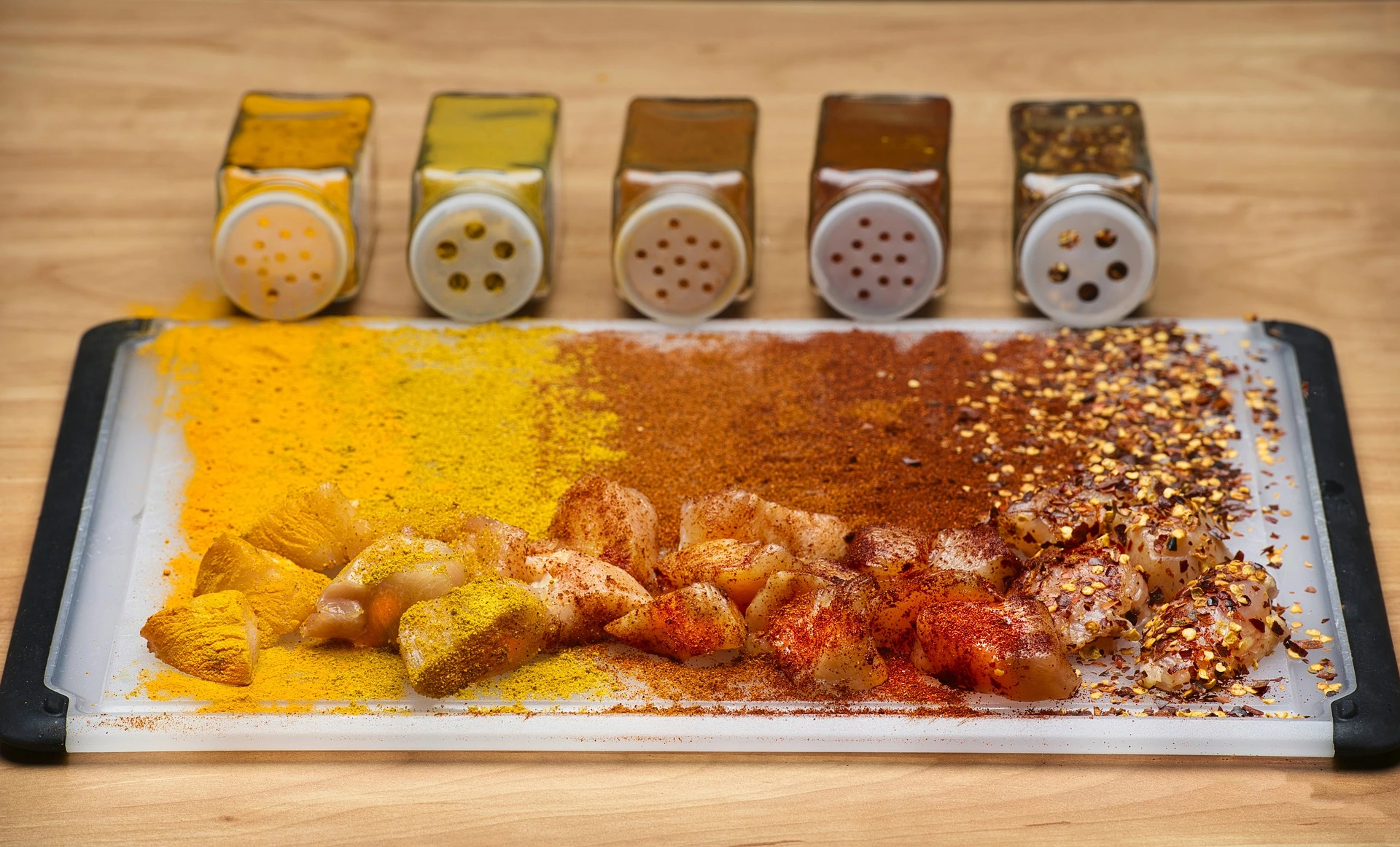 5 Indian Spices, 5 Indian Dishes.
1.Black Pepper
Spicy Black Pepper Chicken:
Chicken chunks that are juicy and tender are drenched in a robust black pepper sauce. The recipe for spicy black pepper chicken is quick and simple but flavorful. Works great as a starter or a side dish.
Ingredients
500 gms boneless chicken breast
2 tbsp sesame oil
1/2 cup diced onions
1/2 cup diced bell peppers (red and green)
Oil for deep frying
1/2 tsp sesame seeds for garnish
For the marinade
2 tbsp light soy sauce
1 tbsp vinegar
1/2 tsp baking soda
1 egg
For the sauce
1 tbsp black pepper coarsely ground
1 tbsp finely chopped garlic
1 tsp red chili flakes (optional)
3 tbsp light soy sauce
3 tbsp oyster sauce
2 tbsp vinegar
1 tbsp honey
1 1/2 tbsp cornflour
For dredging
1/2 cup all-purpose flour
1/2 cup cornflour
Instructions
The chicken breasts should first be chopped into bite-sized pieces.
Light soy sauce, vinegar, baking soda, and an egg are combined with the chicken in a big bowl to marinade it. Mix thoroughly, then set aside for at least ten minutes.
Combine the cornflour and all-purpose flour in a bowl for dredging. When the chicken has been thoroughly coated, add the marinated chicken and stir. Wipe away any extra flour.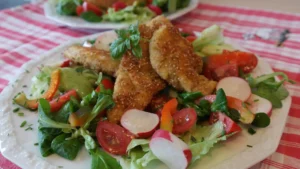 Warm up the frying oil. On low heat, fry the chicken pieces until done and golden. Don't let them become brown, please.
The oyster sauce, light soy sauce, vinegar, black pepper, and honey should be combined in a sizable dish to make the black pepper sauce. You can add a teaspoon of red chili flakes to make it hotter.
2 tbsp of sesame oil are heated in a pan. Add the garlic and cook for one minute after adding. Avoid browning.
Bell peppers and onions, diced, should be added. Cook for one or two minutes.
Boil for two to three minutes after adding the sauce mixture.
Mix 1 12 tbsp of cornmeal with 3 tbsp of water to make a slurry. Cook it with the sauce until it thickens.
The fried chicken pieces are then added and thoroughly mixed. add water according to requirement.
The chicken with spicy black pepper is prepared for serving. Add sesame seeds as a garnish.
Your spicy black pepper chicken is ready to serve.
2.Turmeric Powder
Turmeric has been used in many different recipes in Indian cooking. Given the numerous health advantages it provides, this potent spice can be used in a variety of cuisines to maintain good health. Curry, smoothies, warm milk, salads, stir-fried foods, and any other meals of your choice can all benefit from the addition of turmeric powder. These turmeric powder recipes are really simple to include into your daily routine and can essentially be added to anything.
An essential spice that is practically synonymous with Indian cuisine is turmeric. One of the greatest and healthiest turmeric recipes is shown here and is simple to make at home. In the long run, turmeric-based drinks like smoothies and tea may even assist to strengthen immunity.
Lentil Salad in Mason Jar:
Ingredients:
Salad base:
2 cups of dry lentils
2 red apples (diced)
1 onion (medium-size, diced)
Vinaigrette dressing:
⅓ cup of extra virgin olive oil
¼ cup of apple cider vinegar
1 tbsp maple syrup
1 tbsp mustard
2 tsp salt
1 tsp turmeric
½ tsp nutmeg
2 tsp pepper
2 tsp cumin
1 tsp ground coriander
1 tsp cinnamon
½ tsp cayenne pepper
Procedure: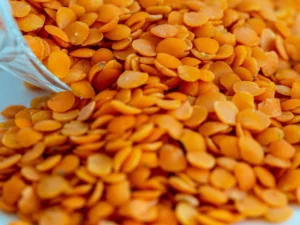 Drain and rinse the lentils. Add water to them and place them in a pan. Boiling, then reducing heat to a simmer The lentils should be checked after around 15 minutes, but they might require 20 minutes of cooking.
Make the vinaigrette by mixing all the ingredients while the lentils are cooking. You must whisk this dressing first before adding it to the lentils because oil and vinegar don't mix nicely.
Apples and onions should be diced into small pieces.
Rinse the lentils with cool water once they are finished cooking.
Combine the apples, onion, and lentils in a bowl. Blend in vinaigrette after adding.
Serve and savor during dinner or lunch!
…and your Lentil Salad in Mason Jar is ready to serve.
3.Dried Ginger
Chicken is prepared with basic, moderate tastes and a strong dose of ginger.
Ingredients of Ginger Chicken
1 Kg chicken
4 medium tomatoes (roughly cut)
250 ml milk
add salt according to your taste
1 tbsp red chili powder (heaped)
1/2 tsp turmeric powder
1 tbsp coriander seeds
100 gms ginger (cut in julienne)
3/4 cup oil
Making Ginger Chicken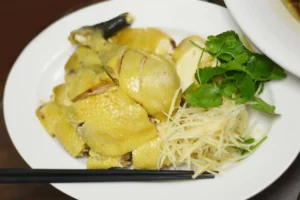 Place milk and tomatoes that have been roughly diced in a blender. Blend the tomatoes until there are no longer any chunks. For the time being, leave it in the mixer.
Chicken is added to hot oil in a cooking pan. Stir-fry the chicken until it begins to become white. Add salt and continue to stir-fry the chicken until it totally goes from pink to white.
Add the coriander seed powder, turmeric powder, and red chili powder. Mix thoroughly to evenly distribute the spices over the chicken. Pour the tomato-milk combination at this time.
1 1/2 cups of water should be added to the same blender's container. Shake vigorously with the lid covered to thoroughly clean the sides.
Now add the chicken to the water and combine. Turn up the heat and bring the flame to a boil. Julienned ginger should be added. Until the chicken is done, combine, cover, and simmer over medium heat while tossing regularly.
Take off the cover and raise the heat on the water until it reduces slightly and the gravy begins to leave the oil on the sides.
Eat hot with chapati or other bread.
4.Cinnamon Powder
Recipe for cinnamon rolls:
The outside is crisp. These buns are warm and soft inside, with a strong cinnamon scent. Contrary to popular belief, they are really simple to create.
Ingredients of Cinnamon Rolls
1 1/2 Cups flour (maida)
1 + 1/2 cup tbsp sugar + powdered sugar
2 1/2 tbsp cinnamon powder
2 cup butter (softened)(salted in case you are using unsalted butter, add 1/2 tsp salt)
1/4 cup milk
1/2 tsp baking powder
Making Cinnamon Rolls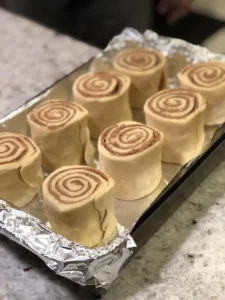 Add the flour, 1/2 cup butter, 1 tablespoon sugar, 1 teaspoon cinnamon powder, and baking powder to a bowl. Combine everything. To get a smooth dough, add milk. Set apart.
Add 2 Tbsp butter, 1/2 cup powdered sugar, and 2 Tbsp cinnamon powder to another bowl. Mix everything until it forms a smooth mixture.
Roll the dough into a rectangle on a spotless slab. On the dough, evenly distribute the mixture. Slice it into a 1 cm-wide strip, then roll it up carefully. might resemble this.
Place each of these cinnamon rolls on a greased tray.
At 180°C, bake for 20 minutes. Serve hot.
5.Allspice Powder
Allspice Spice Cake:
Ingredients:
2 1/3 cups flour
1 cup firmly packed light brown sugar
1 cup granulated sugar
2 teaspoons Allspice powder
2 teaspoons baking powder
1 1/2 teaspoons Ground Cinnamon
1/2 teaspoon Ground Ginger
1/2 teaspoon baking soda
1/2 teaspoon salt
3 eggs
1 1/4 cups milk
1 cup vegetable oil
2 teaspoons All Natural Pure Vanilla Extract
1 cup raisins
1/2 cup chopped walnuts
Caramel Glaze
1/4 cup firmly packed light brown sugar
1/3 cup butter
4 to 5 teaspoons of heavy cream
1/8 tablespoon salt
3/4 cup confectioners' sugar
1/2 teaspoon All Natural Pure Vanilla Extract
Instructions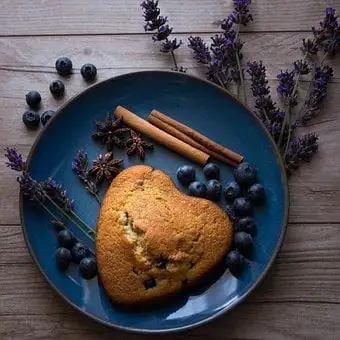 The oven to 350 degrees Fahrenheit. In a big basin, combine the flour, sugars, allspice, baking soda, ginger, cinnamon, and salt for the cake. Beat with an electric mixer on low speed just until the ingredients are moistened after adding the eggs, milk, oil, and vanilla. Beat rapidly for two minutes.
Add walnuts and raisins and stir. Pour into a 10-cup Bundt pan that has been floured and greased.
55 minutes of baking time or until the cake's sides begin to peel away from the pan. 20 minutes to cool in the pan. Complete cooling.
In the meantime, combine brown sugar, butter, cream, and salt in a 2-quart saucepan to make the caramel glaze. Boil while moving continuously. Low-heat setting. Vanilla and confectioners' sugar should be well combined and smoothed out. 1 minute of simmering Get rid of the heat. Before spooning over the cooled cake, allow cooling somewhat. Allow standing for the glaze to set.
Hope you liked the ingredients and are ready to try them. Use premium quality products while making food to get its 100% benefits. Thottam Farm Fresh sells organic and premium quality Indian spices online sourced from our own farm and from farmers we know. Happy Shopping!