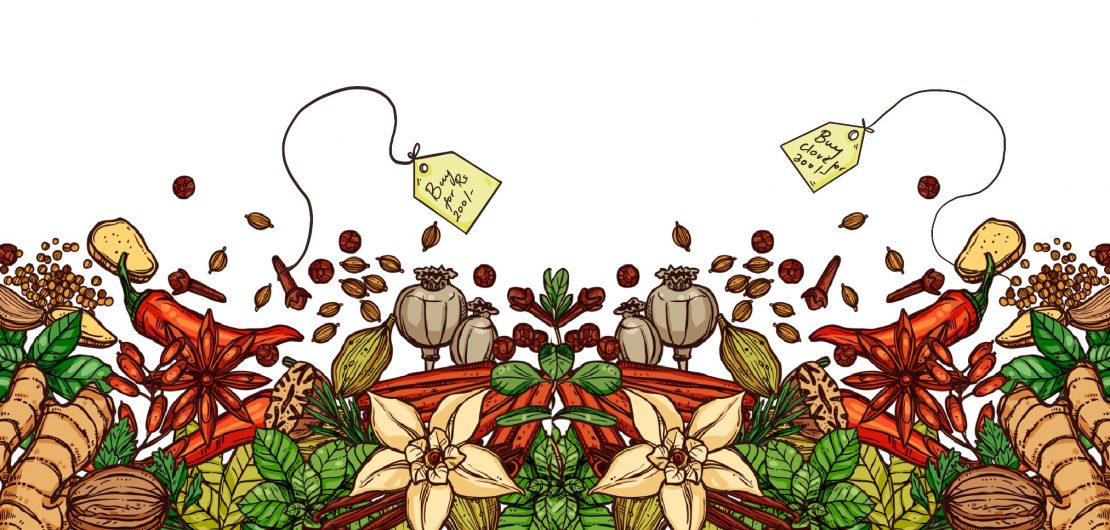 Where Should You Buy Spices Online?
You've just had an extraordinary tutorial session with that Master Chef of a friend, and now want to go ahead and start cooking fantastic new Indian meals yourself by completely utilizing the wide range of spices Indian cuisine offers, right?
Your first question right now must be, "Where exactly do I begin shopping for spices?" You're probably on your way to the nearest grocer already, but then you decide that you want to know what other options you may have to carefully curate your soon-to-be-filled kitchen spice cabinet.
And, voila! We're here to give you a comprehensive understanding of what your options really are.
Convenience Stores and Grocery Stores
These small-scale, rather conveniently located stores are your easiest go-to spot if you need to get started on that mega-dish right away. When you don't have the dedicated time to give to spice shopping, you can certainly go to a convenience store. But, if you want to give the process some valuable thought, this option may not be the nicest pick, especially because convenience stores don't always keep selling the majority of spice variants.
Conventional Supermarkets and Food-Based Superstores

In essence, these are departmentalized grocery stores that source spices from various places and brands. In order for these stores to build credibility in terms of their quality, it is important the procurer of spices has good functioning knowledge of every variety of spice. Food-based superstores seem to be a bit more reliable that way because they are dedicated exclusively to grocery items and are possibly in a position where they can genuinely direct their efforts towards quality sourcing. However, it is hard to really gauge what kind of expertise really goes into the sourcing of spices.

Local Spice Market
Operating as dedicated store markets that encourage wholesale spices buying for the benefit of businessmen running convenience stores and departmentalized grocery stores, the spices you will have access to here are vast and affordable. However, issues may stem from the fact that these spices are not kept and maintained in the cleanest of environments! So, by extension, the spice businessmen that buy from these markets may also have products of questionable quality.
Farmers' and Artisanal Markets
When you want fresh food, farmers' markets are a hot favorite! And, of course, since these markets have local produce, they are indeed a good hub for nutritious food, too. Another big plus point is the money goes directly to the producer of the spice, and you often find indigenous, traditional stuff that would be hard to get a hold of elsewhere. It is important to understand, nonetheless, that a farmers' market does not necessarily mean all food will be organic. Furthermore, since the markets are always set up outdoors, the quality of spices may be affected by the weather. Also, the bigger issue may simply be the fact that these markets are not easy to find; they open often one day a week and last only for about 4 to 6 hours.
Online Stores
Quickly gaining popularity, online spices stores seem to offer the greatest variety of spices when compared with regular superstores and supermarkets. Spices at online stores are carefully curated by experts, who maintain complete transparency in the dissemination of all their knowledge. In fact, since most online stores have a blog on the side that genuinely gives away vital information about spices, it is easy to assess their level of expertise! When compared with all other types of stores in this list, online stores easily carry the maximum credibility because of their transparency with customers. Plus, they are easily the most convenient to shop from since everything will be delivered to your door-step. The perfect provider of the best of all worlds, online spice shops is here to stay!
Go ahead and shop 'till you drop for spices!