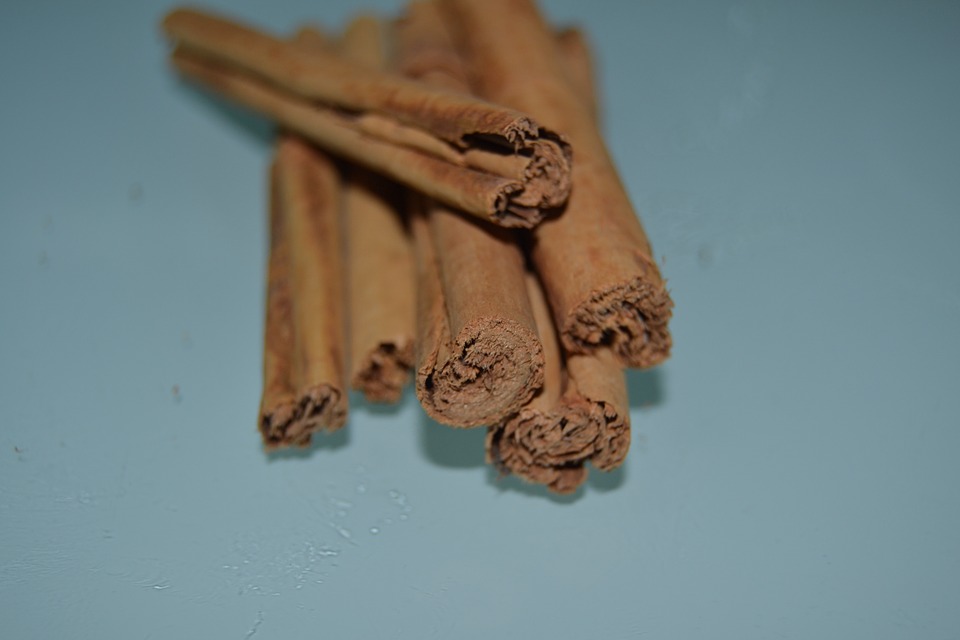 How To Use Cinnamon For Managing Diabetes?
Ceylon Cinnamon -A Spice That Lowers Blood Sugar And Fights Diabetes 
What more alluring can you have in your spice rack than a mason jar of health-taste balance? Ceylon cinnamon is one wonder spice that is used widely since ancient times in cuisines as well as for medicinal purposes. Derived from the inner barks of the Cinnamomum Verum tree and native to SriLanka, Ceylon Cinnamon is known to improve blood sugar in one's bloodstream and increase insulin sensitivity in Type-2 Diabetic patients.
 How Does Cinnamon Impact Diabetes? 
According to the Agricultural Research Magazine, 1 gram of cinnamon per day increases insulin sensitivity and manages or even reverses Type2-Diabetes. Reports show over 220 million suffer from Diabetes. Diabetes mellitus is a chronic disorder of glucose metabolism. This disease results from the dysfunction of pancreatic beta cells and improves insulin resistance. Type-2 diabetes is a crucial global health problem and calls for serious remedies to be taken. Many studies illustrate effective complementary medicines can also help in decreasing blood sugar levels and keeping it at bay. One such effective remedy can be that of cinnamon. Using cinnamon to help decrease their blood sugar levels and improve their quality of life is ideal as cinnamon is non-toxic as it is a bioactive compound and has an anti-diabetic effect.
How Can You Consume Ceylon Cinnamon Safely For Controlled Diabetes? 
The glucose-altering effects that cinnamon has in managing diabetes, is a topic of serious concern. As the saying goes, too much of anything is poisonous, and so is the case with excessive use of cinnamon. A daily diet should not contain more than a teaspoon of cinnamon for weight-loss or for diabetes control. Different medications are prescribed for different people as it affects them in different ways. So, how can you be safe with cinnamon consumption? Here's a log with crucial pointers to ponder while consuming cinnamon for controlling diabetes:
 fuller feeling.
Get your blood sugar levels monitored with your basic medications, according to your doctor.
Before consuming cinnamon supplements, take advice on the same from your doctor.
Do not go overboard on your cinnamon consumption in a day. For instance, if you have already gulped down a teaspoon of ground cinnamon sprinkled over your oatmeal today, make sure you keep away your cinnamon-rolls and churros for the next day!
Different Ways To Use Pure Ceylon Cinnamon (Dalchini) In Your Diabetes Diet 
Consuming cinnamon regularly in permissible quantities can help in lowering the sugar levels in your bloodstream. Cinnamon is a spice that is known to stimulate cells for the process of glucose consumption. Cinnamon or Dalchini consumption improves the release of insulin from the pancreas and also boosts insulin sensitivity that helps in processing glucose in your body for energy.
 The anti-diabetic components present in Cinnamon not only lowers the rate at which glucose enters your body but also improves the digestive system, which has a direct link to diabetic affected patients. Cinnamon helps in cleaning out the digestive tract by flushing out excess sugar and in keeping the sugar levels in your bloodstream under control.
 Let us look at the different ways in which Cinnamon can be consumed for managing diabetes:
 Cinnamon Water
Infuse a Ceylon cinnamon stick in a glass of water. Soak it overnight. Drink it first thing in the morning on an empty stomach. Cinnamon water works wonders in reducing sugar levels in your bloodstream.
Cinnamon Tea Or Coffee
A spiced tea, also known as masala chai, is a hot cup of happiness and health for a great day ahead. A dash of cinnamon sprinkled over your coffee or latte, or over your tea is an extra step of diabetes control you can adopt as a taste-health balance, as it offers a naturally sweet taste that helps you to avoid sugar, and gives you a fuller feeling instead.
 Cinnamon Oatmeal
You can rev up your breakfast with cinnamon by having your nutritious oatmeal with a spritz of some ground cinnamon or Dalchini. Adding some cut fruits into your healthy oatmeal bowl with a dash of honey is your option for a change.
 Cinnamon With Greek Yogurt
That extra craving for sweets is dangerous for diabetic patients. Having your favorite Greek Yogurt with some ground cinnamon can put your sugar cravings at bay.
 Cinnamon In Curries
Adding Ceylon cinnamon quills to curries and casseroles is an effective way to significantly put your diabetes condition to control. However, make it a point to keep the daily intake of cinnamon in mind. 
What's Next In Cinnamon Recipe For Diabetes Control? 
The ability of pure Ceylon Cinnamon in stabilizing blood sugar levels comes from its naturally-occurring components called polyphenols and chromium and improves your body's insulin sensitivity significantly.
 The combinations of pure Ceylon cinnamon quills or Ceylon cinnamon sticks to your diet are numerous. Cinnamon not only keeps your diabetes under control but also fights infections, boosts your immunity, reduces inflammation, and supports heart health by increasing the coronary blood flow and by suppressing the total serum cholesterol, triglycerides, as well as phospholipids.
 Some of the neutral compounds in cinnamon have shown to reduce blood sugar levels considerably, with its ability to mimic insulin. Hot apple pie or your favorite oatmeal cookies- Prepare them with this pure wonder spice named Dalchini and keep your sugar under control. Grab your pouch of Diabetes-fighter today at the most competitive offers of the day!