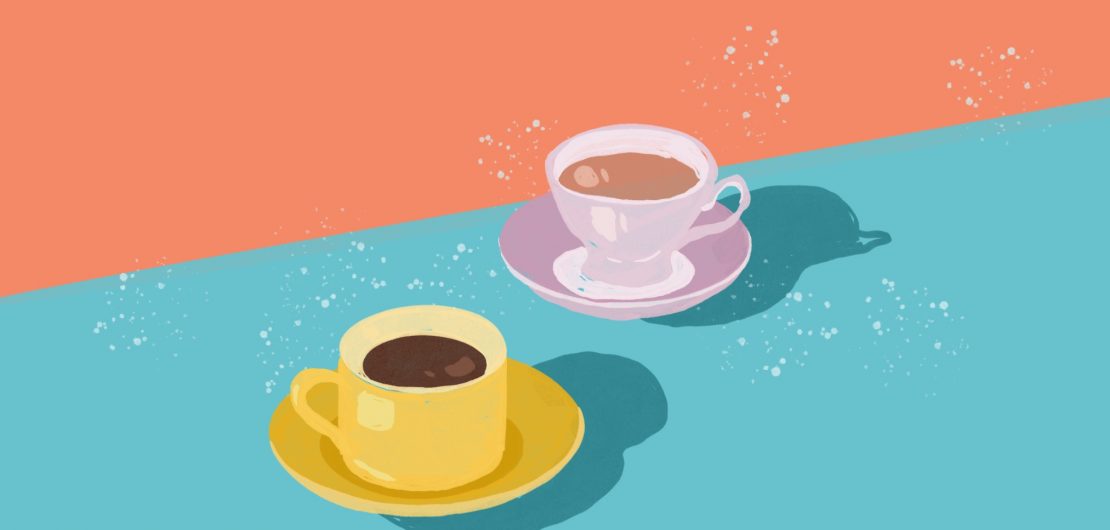 How Is Tea Prepared?
A piping hot cup of tea just before you begin your day is quite refreshing. It gives you a much-needed kick to go full throttle. While making tea might sound easy, there are actually quite a few elements to pay attention to, such as brewing time, temperature, tea to water ratio, stirring method and add-ons to enhance flavor. Nothing tastes worse than a cup of tea that is too weak or strong for your taste buds. Let's take a closer look at how to make tea across six popular varieties!
Before we jump into tips to make each tea category, please keep in mind the following parameters –
1) Always use a clean and dry teaspoon
2) Preheat your teapot and teacup by swirling hot water in them, which you can then pour out
3) Normal brew time is 3 minutes for all the teas listed below
4) For a stronger brew, the time is 5 minutes
5) Avoid re-boiling tea because of the color and character of the brew changes; re-boiling impacts the caffeine and polyphenol composition of your tea
6) Always discard excess tea to avoid over-brewing, else the taste will be very bitter.
7) Tea is best enjoyed at 65°C.
8) If you are using fresh tea leaves, they tend to settle at the bottom of the teapot, so stir it from time to time.

Black Tea
There's a wide variety of tea available, such as Darjeeling Tea, Assam Tea, and Ceylon Tea. Black tea is a unique category because it is the most processed and oxidized one. The sun-drying process helps black tea gain a distinctive black color and a burnt touch. Black tea also has numerous health benefits – for example, its antigen – alkylamine – improves immunity. Furthermore, its antioxidants give black tea anti-carcinogenic value.
To prepare the best black tea, boil a cup of 220 ml of water to 100°C. Add 1 teaspoon (2-2.5g) of loose black tea (or, 1 teabag). 3 minutes of brew time is considered normal for black tea, and 5 minutes will give you a stronger brew. If you like adding sugar to your tea, you may do so at the water-boiling stage.
Green Tea
Green Tea is known to keep people healthy, fit and fresh. Owing to its health benefits, green tea has picked up immense popularity, especially working men and women who don't have time to follow a strict fitness regimen.  Much like black tea, it is rich in antioxidants and hence is anti-carcinogenic. It has special antioxidants called catechins, which burn fat easily.
To prepare green tea to perfection, boil water to 100°C, first. Then brew 2-2.5g of green tea at 70-80°C for 2-3 minutes. Additional brew time may result in a bitter taste. Consider adding some honey for a dreamier taste!
Masala Milk Tea
A favorite of many Indians, how to make chai is a question many people have asked! The answer is tricky because there are so many variations of this recipe. Containing a lovely mix of tulsi, cardamom, ginger, cinnamon, cloves and black pepper (again, varying from family to family), masala tea is a complete rescuer when you are down with a high fever or when you're in need of some soul-tea during gloomy, rainy days. And, this is exactly why you should definitely learn how to make Indian milk tea!
Most households have a slightly varying tea to water to milk ratio they use. Usually, a half cup of water and a half cup of milk ratio is adequate. After the water and milk simmer in a pan for two minutes, add a spoonful of chai and sugar to taste and let it brew on a low flame. Then, add an assortment of spices you prefer. Keep in mind, tulsi and cardamom enhance flavor, whereas black pepper, ginger, and cinnamon are good for your throat. Keep stirring all the ingredients for a few minutes. When the tea begins to gradually thicken, pour it into your cup and enjoy it! You can buy all these Kerala spices online itself.

Cardamom Milk Tea
Cardamom tea, owing to its antioxidant, anti-microbial, and anti-inflammatory properties, has umpteen number of health benefits. Be it indigestion, bad breath, or even skin irritation, a cup of cardamom tea can aid in resolving many ailments.
Boil a cup of water in a saucepan, adding to it crushed cardamom pods and sugar to taste for a couple of minutes. Now, pour some milk in and boil this concoction on a low flame for a minute or two. Don't forget to stir the mix at regular intervals! Finally, add a spoonful of tea leaves and let the concoction boil for 5 minutes to reap a stronger flavor. Let the tea cool down for a minute or two before you pour it into your cup.
Cinnamon Milk Tea
Cinnamon Tea's antioxidant and anti-inflammatory nature can help prevent heart diseases, enhance weight loss and protect one from diseases such as Parkinson's and Alzheimer's. Grind a cinnamon stick and sprinkle 1/4th of it into a cup of boiled water. Add a teaspoon of tea and stir. Let this boil for up to 15 minutes on a very low flame. Do not boil this tea any further, else the taste will become too bitter.

English Breakfast Milk Tea
A favorite of many at breakfast-time and high-tea hour, this cuppa is one of the most coveted varieties. Boil water for 2-3 minutes and pour it into a teapot. After 1-2 minutes of cooling down, add a dip tea-bag to the teapot. The teabag shouldn't be steeped for more than 5 minutes, or else it will taste bitter. Once the stipulated time period is over, remove the tea bag gently. Pour into your cup and add a splash of milk and sugar to taste. Delicious, and goes well with cookies and scones!
Now that you know all the secrets to make six assorted varieties of tea, what are you waiting for? Get, set go!