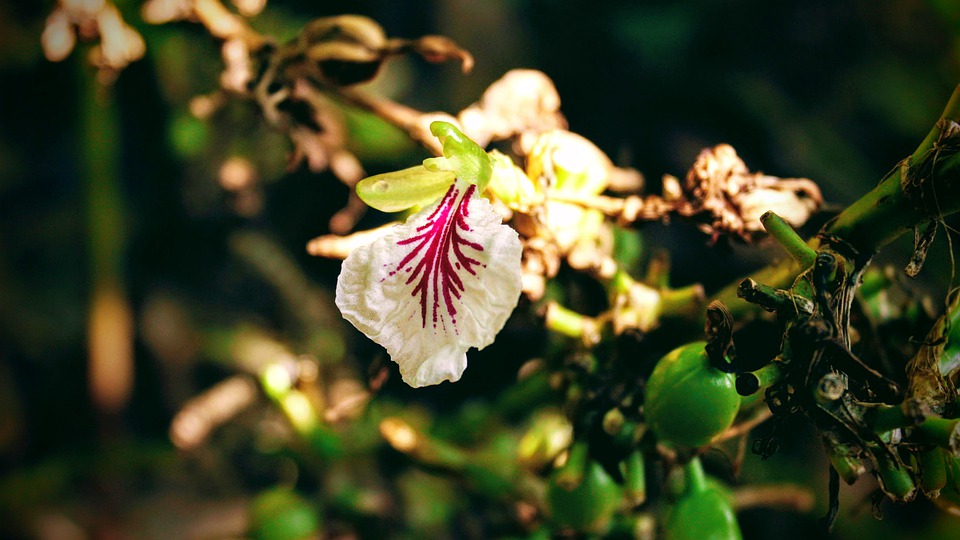 How is Green Cardamom grown?
Cardamom is one of nature's most aromatic herbs used today with its seeds being one of the most applied flavors in commercial beverages and other popular dishes around the world. Green Cardamom is used as a key ingredient in Indian dishes, desserts, and teas. Green cardamom has an aromatic and piney aroma while comprising a spicy and minty flavor. It is added onto items such as pastries, puddings, poultry dishes, and beverages like tea and coffee to add depth to its flavor. When you buy green cardamom you are essentially buying a necessary tool to create a plethora of beautiful dishes in your kitchen. Green cardamom is also host to various medicinal benefits that you derive when you buy green cardamom.
India produces about 90% of the world's total production of cardamom. Kerala, Karnataka, and Tamil Nadu account for 53, 42, and 5 percent of the total production of Cardamom in India. In Kerala, the crop is largely grown in Idukki, Palakkad, Kozhikode, and Kannur. About half of the production of India is produced in Kerala and exported to around 60 countries in the world. When you buy green cardamom make sure that it is of the best quality available. Here is how green cardamom is grown in Kerala.
Essential Growing Conditions 
Cardamom is grown from the trees scientifically classified as Elettaria cardamomum which is typically native to tropical regions. These Elettaria cardamomum trees should only be grown outdoors in hardy zones where the minimum temperatures are approximately 35 degrees or higher. If circumstances don't allow for outdoor planting then it can be grown indoors in greenhouse zones 9 or lower. It also requires a fairly distributed annual rainfall of 150-300 cm. It can grow up to heights of 10' or more with the tall stems usually producing long, alternate leaves. They reach heights of ten feet or more by the third year. Cardamom prefers a rich, loamy slightly acidic soil with a pH of 6.1 – 6.6. It is a shade-loving plant and is therefore grown under shady trees. For getting the best yield cardamom plants should be fertilized with mineral potassium and phosphorus. When you buy green cardamom make sure that it is produced on a farm where all these criteria are met.
When the time comes to sow the plant, the smaller seeds should be sown in a light starting a medium that is buried shallowly beneath the surface. Cardamom requires a constant supply of moisture and will not live through and survive a drought. If the plant is grown indoors, it should be kept humid and maintained carefully. Cardamom should ideally be kept in a location with many hours of partially covered sunlight as it cannot tolerate cold weather. When you buy green cardamom make sure to seal it in an airtight container so that it doesn't lose its freshness. 
Harvesting Guide
Cardamom requires around 3 years of growth to produce tiny capsules that contain seeds. As the flowers mature they will gradually start drying as the capsule grows and develops. These are then collected as the capsules begin to turn green and then kept for drying on screens over the course of 5- 7 days. They are also turned frequently to ensure that they get the necessary sunlight for maximizing the yield. Harvesting has to be done right in the initial stages so that the yield doesn't get damaged and turns out to be in the appropriate quantities. When you buy green cardamom ensure that the pods are green and are of the best quality.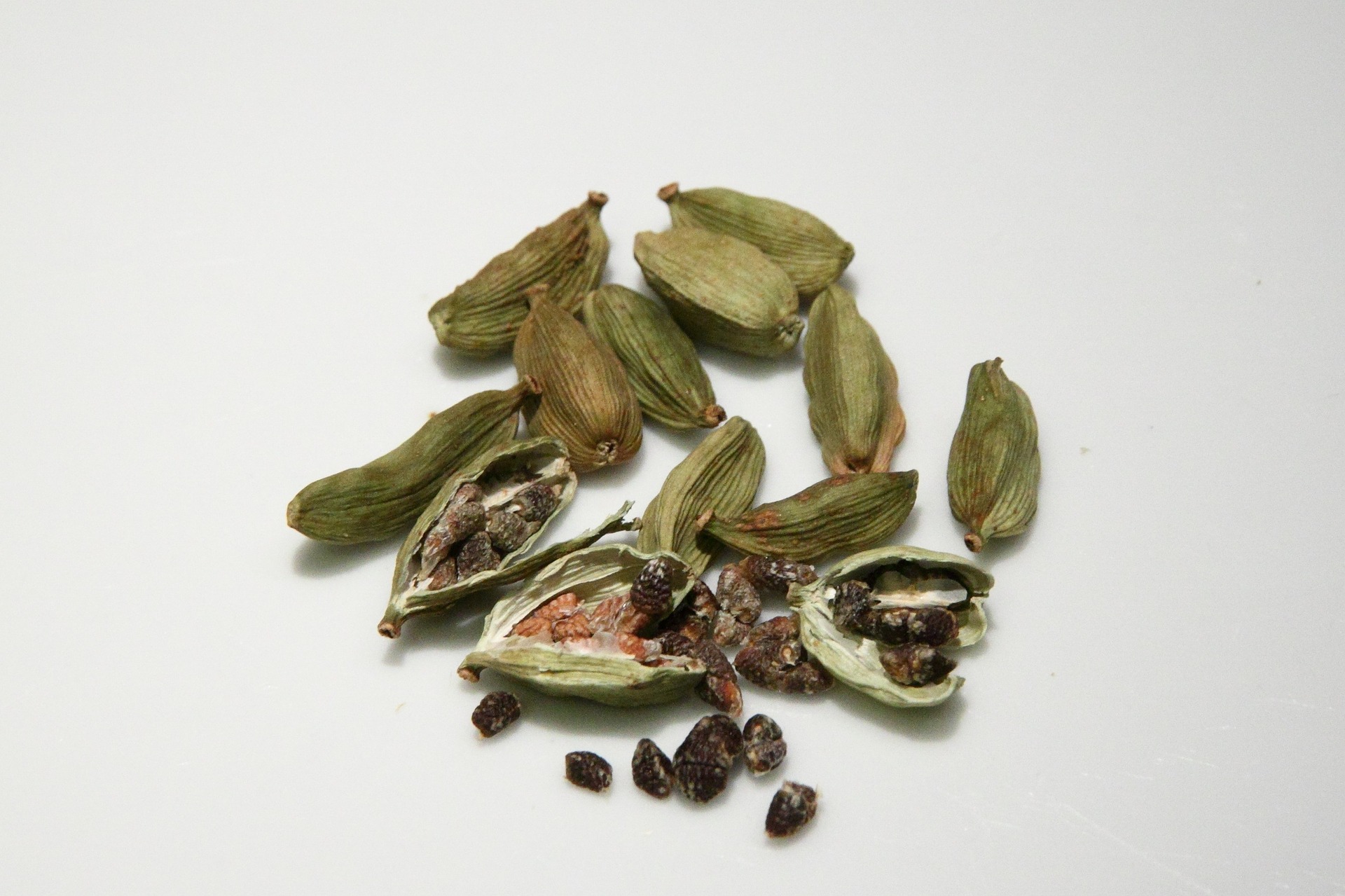 The seeds can be collected once pods are dry and easy to break open. Place pods into a bowl, and carefully thresh by applying light pressure to break up the dried seed pod. Separate seed from the chaff by winnowing with a small fan, or by placing it into a medium screen and gently shaking back and forth while lightly pressing extraneous matter through. Seeds can be collected in the same manner as harvesting. Store in a sealed container in a dry, cool location out of direct sunlight for optimum life.
The seeds are collected after harvesting once the pods are dry and it is easier to break down. The pods are then placed into large bowls and carefully threshed by applying light pressure to break up the dried seed pod. The seed is separated from the chaff by winnowing with a small fan or by placing it into a medium screen and gently shaken back and forth with light pressure applied to the extraneous matter. Seeds are then collected by the same method as harvesting. It is then packaged and sold to market.