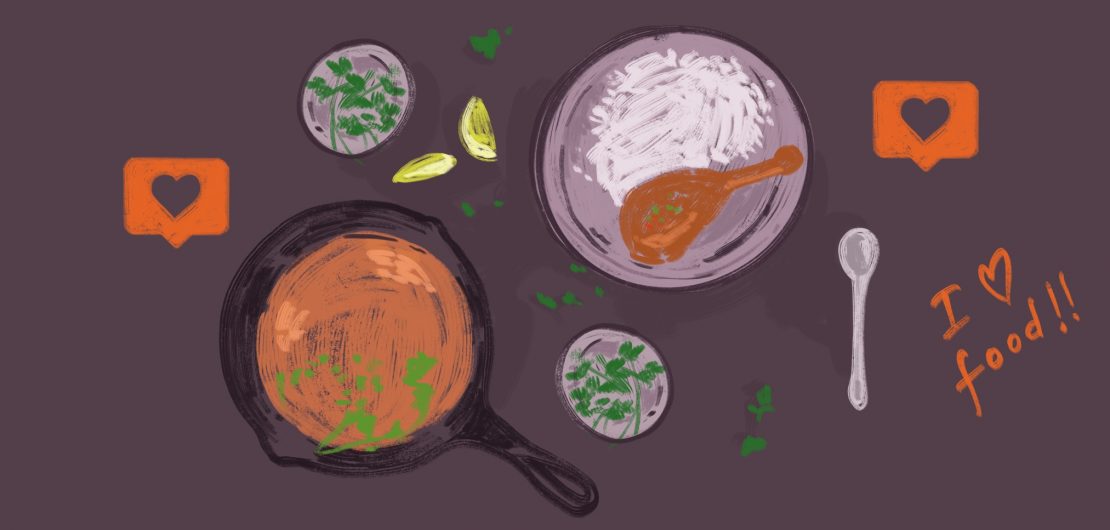 8 Indian Food Instagrammers Who Will Make You Drool
Food is undoubtedly one of the greatest forms of art! When you think of it, the merging of several raw ingredients to form a delectable and irresistible dish is pure art. India's diverse culture makes it impossible for you to choose from a vast array of so many dishes; each is so unique in taste, color, and texture.
If you log into Instagram, you will find some amazing drool-worthy food pictures by compelling you to indulge in #foodporn like never before. Here are India's eight most colorful food Instagrammers who will make you fall in love with food, all over again.
1. @shivesh17
This 19-year-old self-taught baker and food blogger hails from New Delhi and comes up with innovative creations that are a complete treat for your eyes. Be it vanilla poppy seed cake, apple galettes or meringue frostings, this boy works wonders in the kitchen with unique styling – the desserts look very tempting.
2. @thoughtsoverchai
Being a tea addict by nature, Tasneem Rajkotwala lives in Mumbai and takes her followers on a food journey all the way to Dubai and back. Not only does she try exotic and simple dishes wherever she goes, but she also cooks delicious items like murg massalam, classic chocolate cookies, and banana oats blueberry bread and much more.
3. @whiskaffair
Based in Bangalore, Neha Mathur is a food and travel blogger whose content isn't just interesting but super pretty, too! Her colorful, vibrant take on Indian snacks, savories, and desserts is simply to die for. Easy-to-make and delicious to eat, you cannot miss out on this colorful Indian food Instagrammer.
4. @masterchefmom
Sharing a plethora of traditional and authentic heirloom recipes, Gurugram based Uma Raghuraman is quite famous for her gluten-free and vegan recipes! Specializing in South Indian recipes, this Indian food Instagrammer's posts are absolutely perfect for people who like to cook tasty yet healthy home-style food for their family. She even won the Saveur Blog Award for Best Food Instagram.
5. @dillikabhukkad
As his Instagram name suggests, Mizan Siddiqui is from Delhi and is ever-hungry and ready to devour food! Having confessed about his long-lasting love affair with food, Siddiqui's Instagram updates give desis food-goals, indeed. Can't visit Delhi just to pig-out? Follow him and eat with your eyes!
6. @msaggarwal
Based out of Bangalore, Madhuri Aggarwal is renowned for her colorful and classy pictures of everyday food items. Being a food photographer and stylist, her Sarson ka saag and mustard leaves curry is a hit amongst followers, and so are several other delectable dishes. Are you hungry yet?
7. @thebigbhookad
Adarsh Munjal takes you around the nation, especially in his city – Mumbai. Indulge in a culinary experience that is unforgettable! Be it a new hangout place, a popular restaurant, or lip-smacking street food, The Big Bhookad will make you want to eat like there is no tomorrow.
8. @foodofdebjani
Being a passionate food blogger, recipe developer, food stylist, and food photographer from the City of Joy, Kolkata, Debjani Chatterjee Alam documents her extravagant cooking adventures on Instagram and is quite popular amongst food lovers all over the nation. You will find baked goodies, comfort food, and a plethora of sweet recipes along with her ever-popular Bengali recipes, all of which are unique and picturesque to look at!
Such delicious recipes need the use of organic Indian spices to enhance flavour. Are you feeling an attack of the munchies now? As they say, some eat food to live, and others live to eat food. A happy stomach makes a happy person, right?