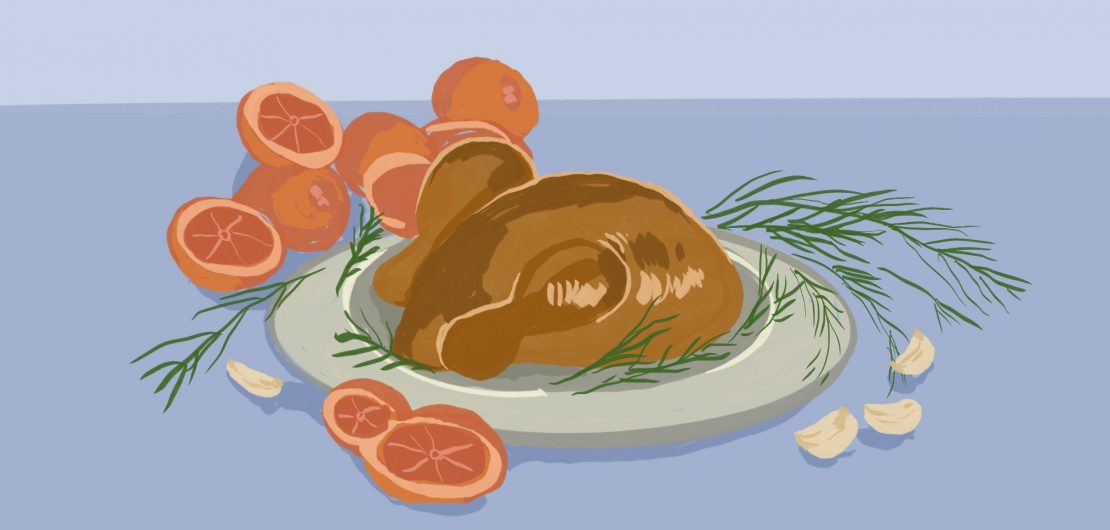 5 Spices That Can Be Used To Marinade Chicken
For ages, the non-vegetarian community has asked themselves the following question – "What is the best way to season chicken?" In particular, fitness enthusiasts who consume a lot of chicken due to its protein quantity can find it rather boring after a point. Innovating ways to cook chicken can be helpful – frying, baking, grilling, sautéing, boiling and roasting. But, the real secret lies in the marinade chicken is bathed in to ensure a vivid flavor and softer texture. A good marinade is comprised of Kerala spices, oils, and acids, that can seep into the chicken meat – this is especially essential when you are grilling chicken.
Typically, olive oil, lemon juice, balsamic vinegar, and soy sauce can be used to put together a terrific marinade. But, other than these vital ingredients, there are some beautiful flavoring spices that elevate and enhance the experience of devouring chicken. Here are five handy Indian spices for chicken that you've got to try incorporating in your marinade for extra pizzazz!
Paprika
Paprika is a sweet, hot and smoky spice that enthralls all with its versatility. Not to be confused with ground red chili powder, which is much hotter, paprika is substantially milder in flavor. The flavor of paprika varies greatly depending on the country it was produced in. In the chicken marinade, paprika provides a stunning reddish hue and smoky flavor. Paprika is very easily miscible with fresh and ground peppers – it helps accentuate the flavor of a chicken dish. So, if you're keen on having a chicken that is red but not excessively spicy, paprika is your go-to spice!
Kasuri Methi
Methi (fenugreek leaves) are somewhat of a celebrity spice in North India. Dry fenugreek leaves, known as "Kasuri methi," are aromatic and bring an intense dash of flavor into meat marinade. Often misconstrued as providing a bitter flavor, Kasuri methi actually turns out to be a magical spice when combined with cashew nut paste or heavy cream in curry form. In marinades, it can be used in seed, leaf or powder form – it has a maple syrup-like taste that does quite the job in imparting a unique flavor.
Poppy Seeds
Very tiny and very crunchy, poppy seeds have a nutty taste, making them ideal for sweet and savory dishes alike. Despite being an interesting addition to baked goods, poppy seeds are just as effective when added to spicy meat ensembles and thus work perfectly when blended into the marinade concoction. Naturally miscible with lemon, garlic, and butter, when you add these seeds to any marinade, the result is a bittersweet, creamy texture that imparts a mild, woodsy flavor to delight your taste buds!
Black Pepper
Black pepper, known to have a sharp, pungent flavor, is one of the most popular spices used. It often comes to the marinade's rescue to bring out flavor. It mingles well with the chicken, giving an earthy, peppery feel that is addictive.
Garam Masala
India's most complex spice, garam masala, has quickly become a staple of traditional Indian cuisine. Sometimes consisting of a mix of up to 32 spies, garam masala is a rather indispensable addition to the marinade mix, especially when trying to strike a balance between all six tastes in the concoction. While the classic blend of cardamom (both green and black), cinnamon, cumin, cloves, and coriander work their magic into the marinade, picking out a garam masala blend that carries hints of fennel, nutmeg, mace, and anise can be rather enriching. No matter what type of blend you opt for, the delicate balance of warmth that garam masala brings to every dish is worth exploring when putting together a scrumptious marinade!
So go on right ahead – start putting together your own unique chicken marinade blends. The time to conquer spices and chicken has arrived!